In
recent years, more and more people have become aware of the negative impact they can have on the environment while they travel. It's important to consider that by doing nothing you are contributing to sustainable travel. That's why it's vital to make sustainable travel choices that won't sacrifice your comfort! There are some great resources available to help you plan your vacation with an eye toward taking care of our planet as well as yourself and your wallet. Here are 5 tips for sustainable travel that won't sacrifice your comfort!
1) Get a reusable water bottle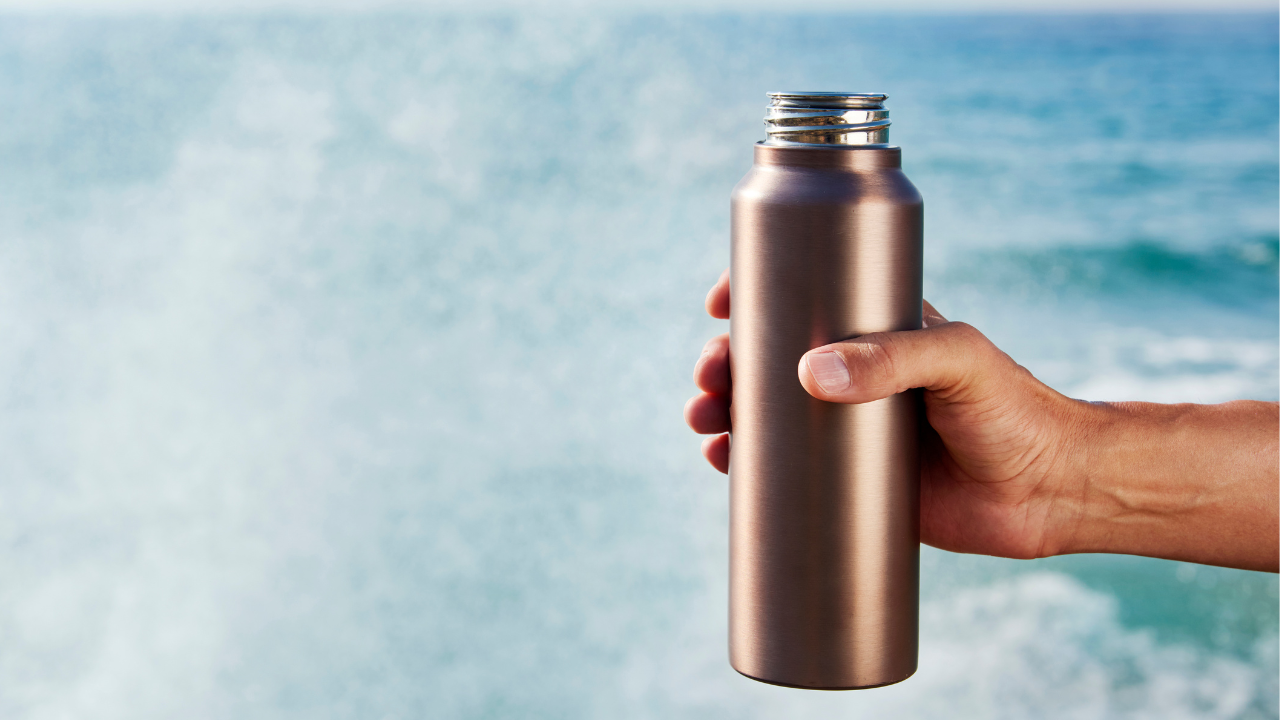 Instead of buying a plastic water bottle and tossing it after every use, use a reusable water bottle. It's environmentally friendly to not consume plastic, and you won't have to spend money each time you want something to drink. Staying hydrated is vital when traveling, so make sure you take your reusable water bottle with you! Remember that they may or may not be allowed on some forms of transportation, so double-check before leaving home.
2) Use Airbnb
Airbnb offers a wide variety of eco-friendly accommodations, meaning you can travel around in style without depleting your environment. Simply search eco or sustainable to find listings of places to stay that will leave no trace on your surroundings. Have an Airbnb experience you want to share? Submit it here for others to learn from! Or give us some tips in our comments section below!
3) Buy groceries while you're away
If you're staying somewhere longer than a week, consider bringing along ingredients for cooking your own meals. If you're staying in an AirBnB or some other form of a private residence, talk to your host about arranging a grocery pickup (typically free!) while you're away on business. Buying groceries while you're away doesn't just protect the environment, it also saves time and money since you don't have to worry about finding time to dine out.
4) Buy a local SIM card
Traveling with a local SIM card allows you to cut down on pricey roaming fees and find accommodation with ease. Most countries have plenty of hostels, and traveling as a backpacker has never been easier. Furthermore, visiting smaller towns or villages without having to resort to expensive taxis gives tourists an environmentally friendly alternative when it comes to transport.
5) Opt for tours
While an eco-friendly vacation doesn't have to mean traveling around in a rickshaw, green travel and eco-travel are two of today's fastest-growing trends. If you want to be eco-friendly while away, opt for tours and itineraries that utilize public transportation and save money by not staying at overpriced chain hotels. You can do your research online for tours that take you to local cultural destinations or green businesses.
In conclusion
Although people have been traveling for centuries, there are several ways in which eco-tourism is helping to improve travel's environmental impact. As a traveler, it's important to be aware of these sustainable travel methods, so that you can implement them into your own travel lifestyle. Are you planning on making any changes to your vacation plans? Leave us a comment below!
DO YOU WANT TO LEARN MORE ABOUT SUSTAINABLE TRAVEL? CLICK HERE!